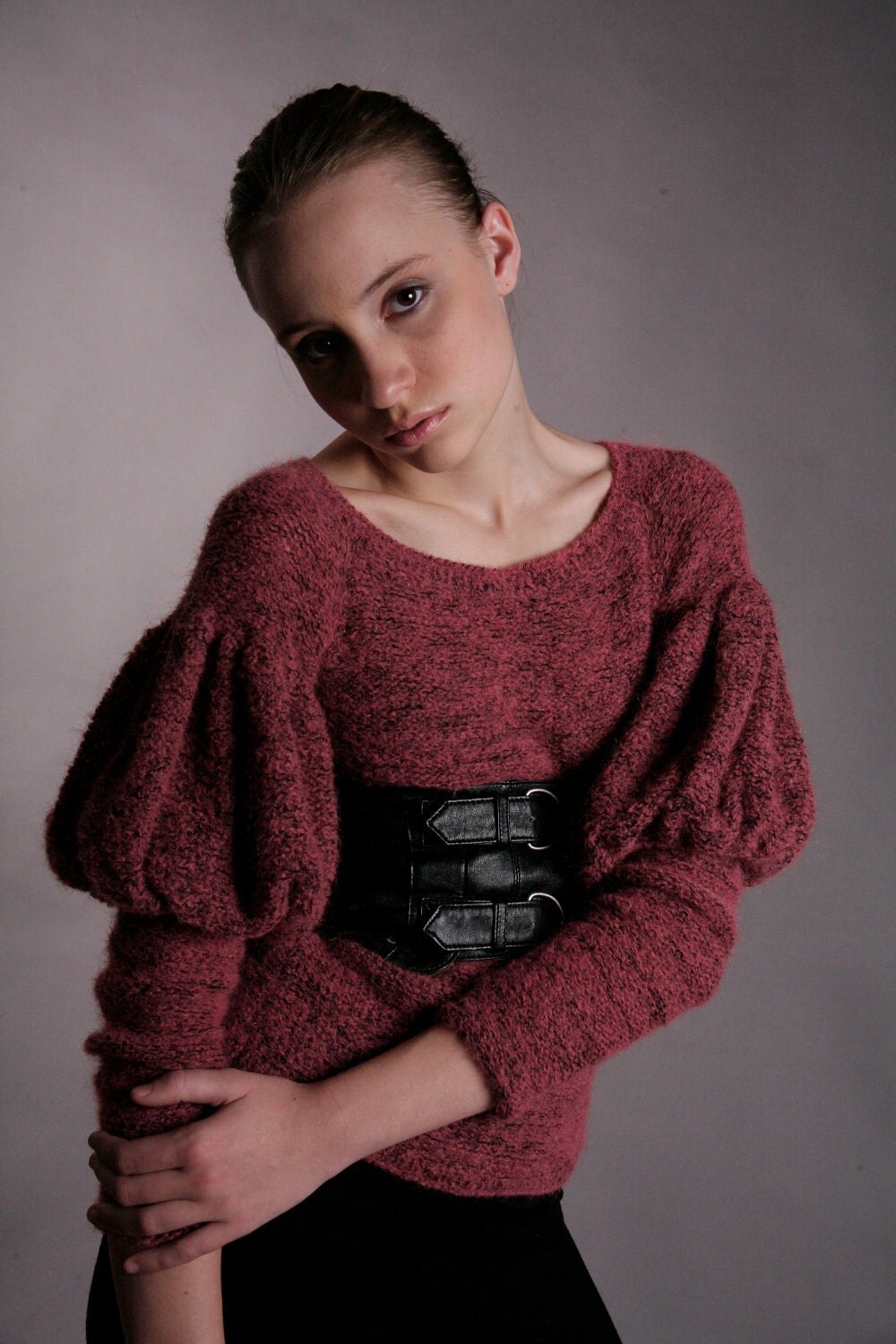 I've never been a big sweater fan. I think it may have something to do with being "well endowed." So many sweaters have a high neckline and high necklines tend to make me look saggy. Sad, but true.
I do, however get cold very easily and I also really appreciate the care that goes into a hand knitted piece. Personally, I crochet, but I think the same principles of determination apply ;).
So how do we get the joys of hand-knitted, sweatery warmth and goodness without getting the uni-boob? Etsy of course!
Enjoy these feats of knitting prowess:
sweatergirlstore's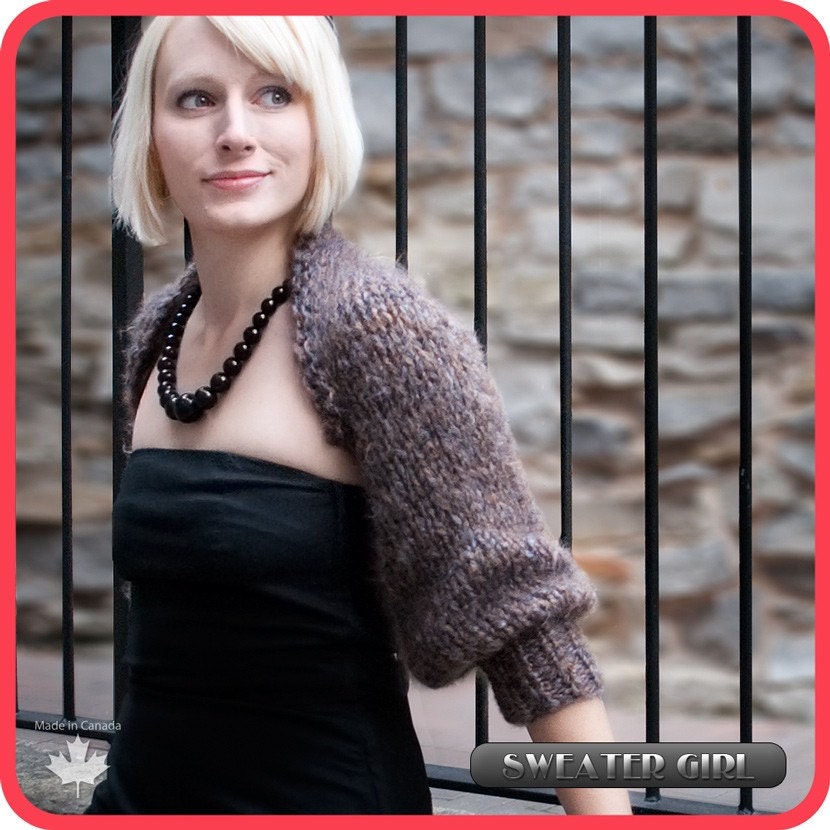 Approximately

$

118.59

USD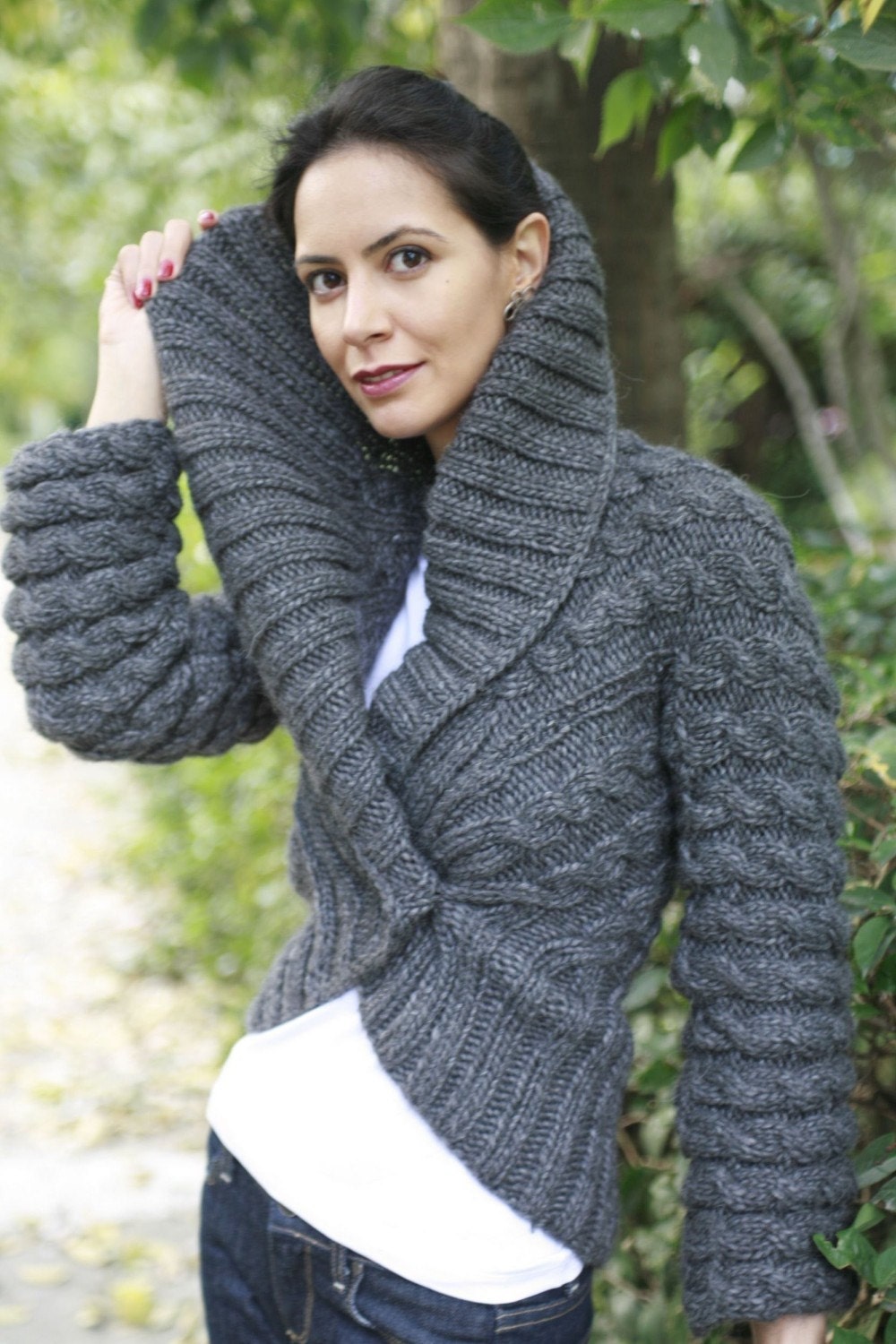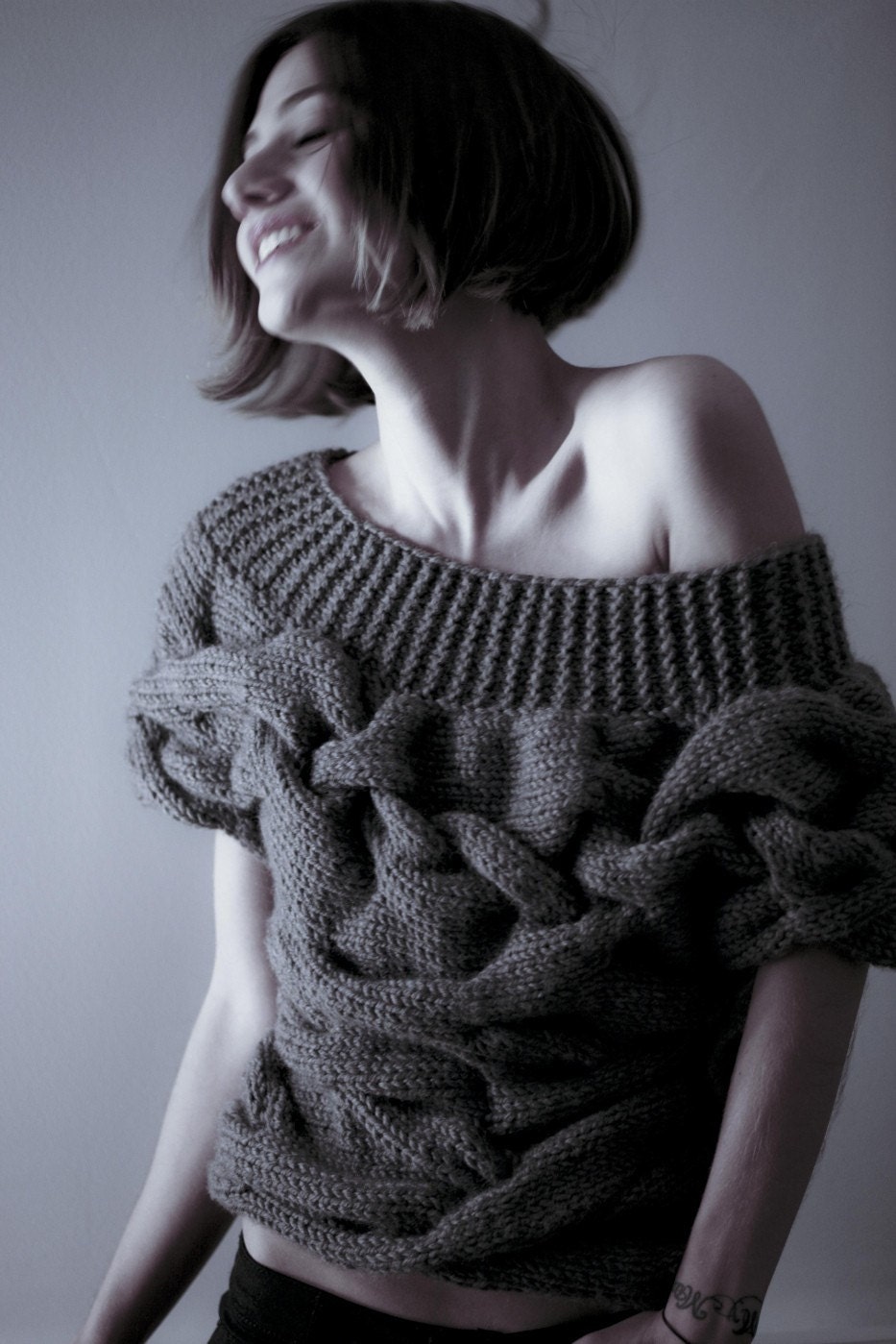 I love short-sleeved sweaters!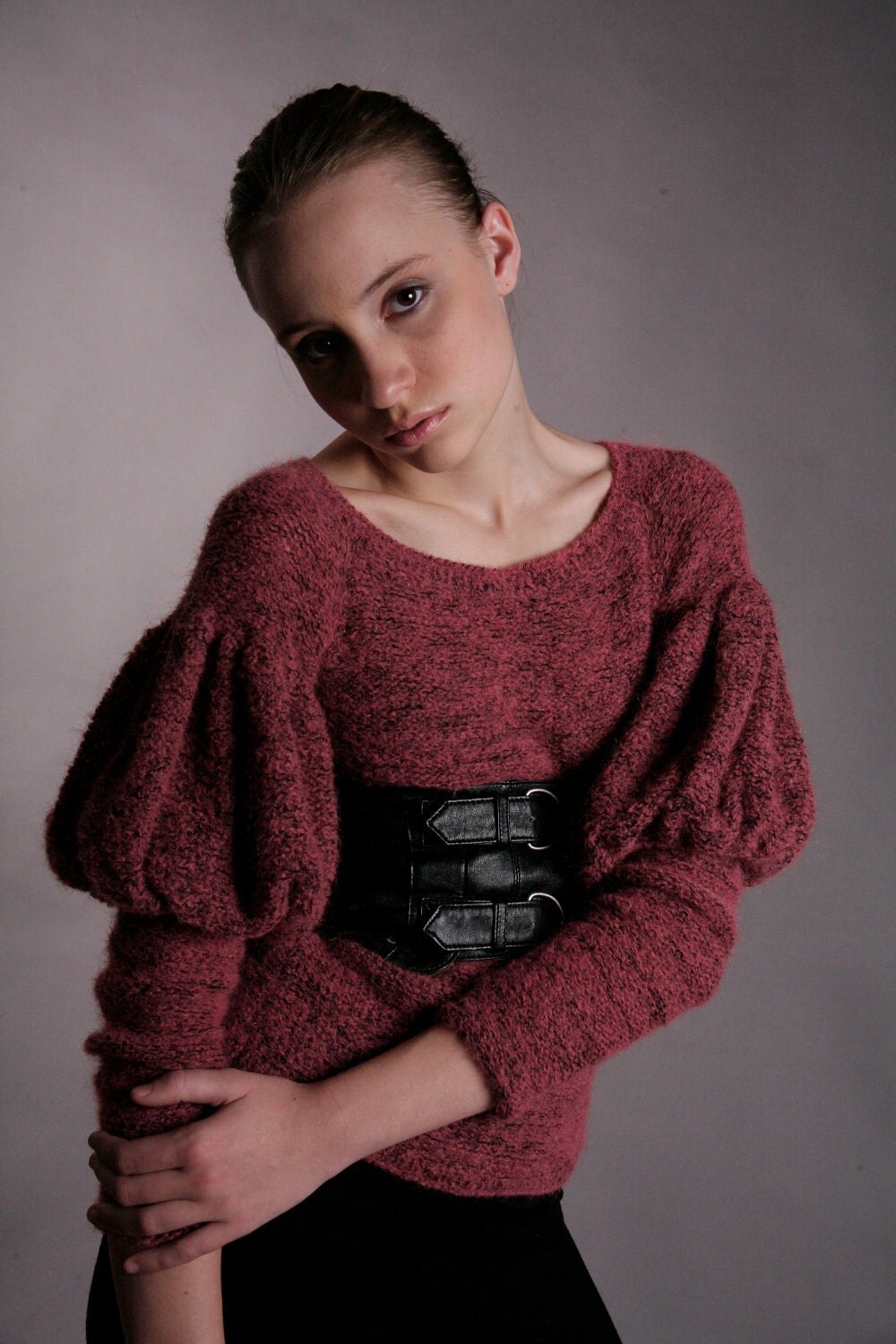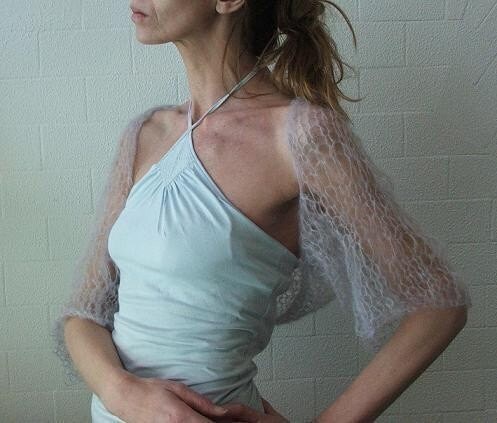 Poncho / Nude Ribbon Poncho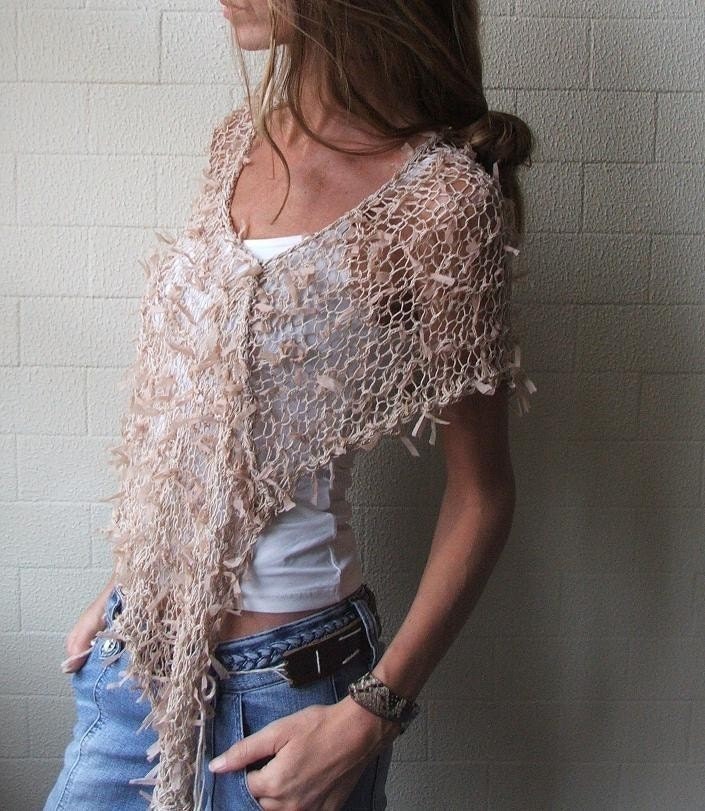 Happiknits'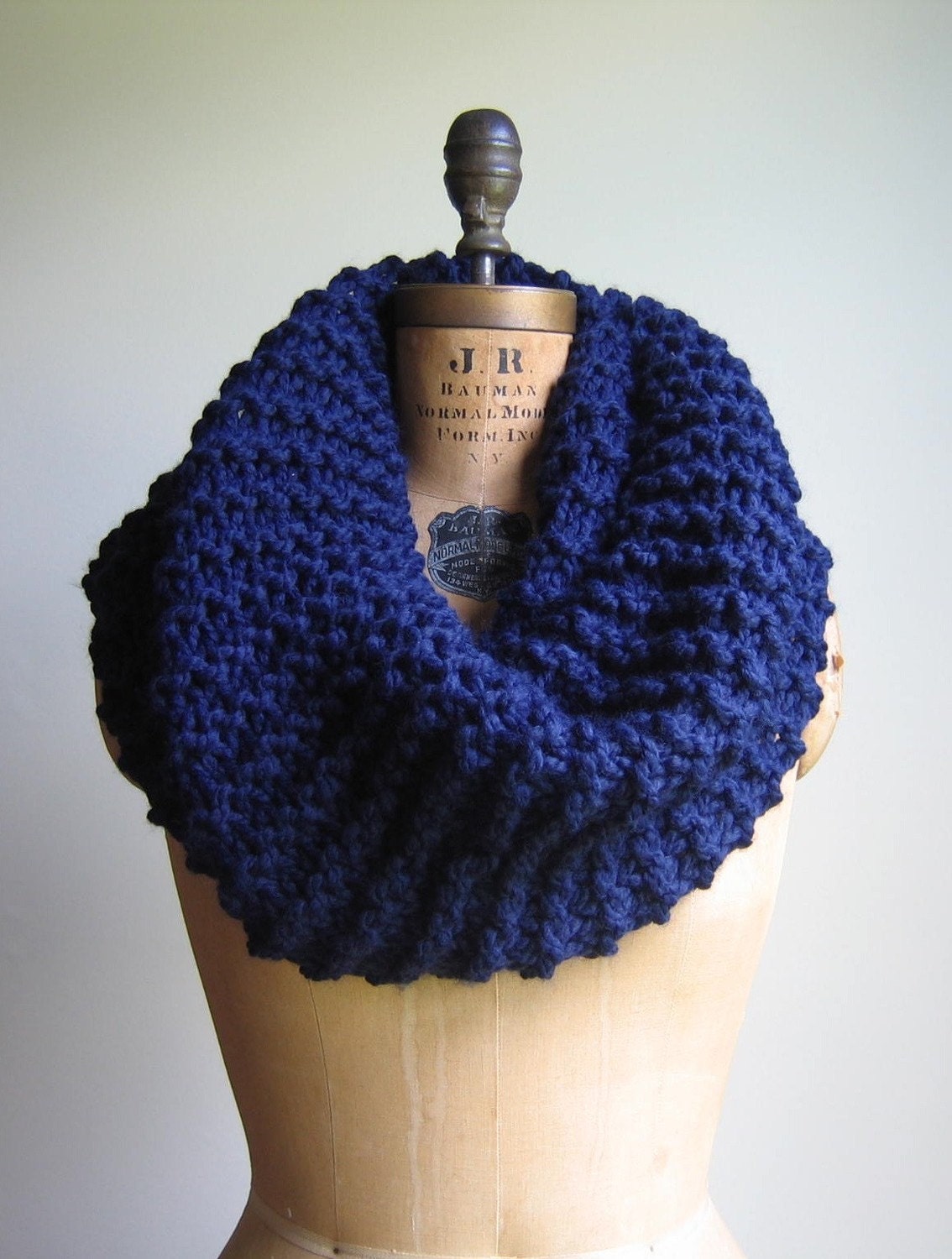 mucar's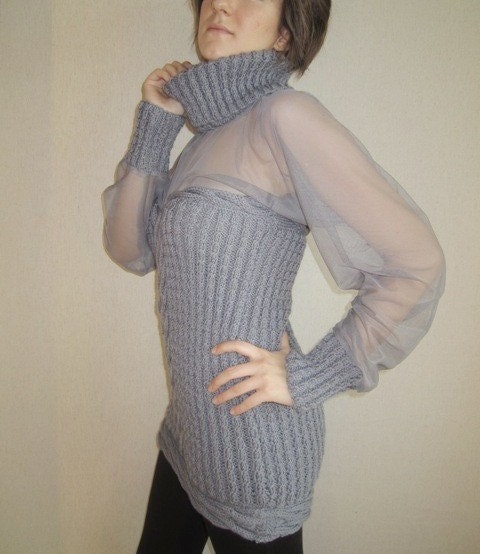 evabellaboutique's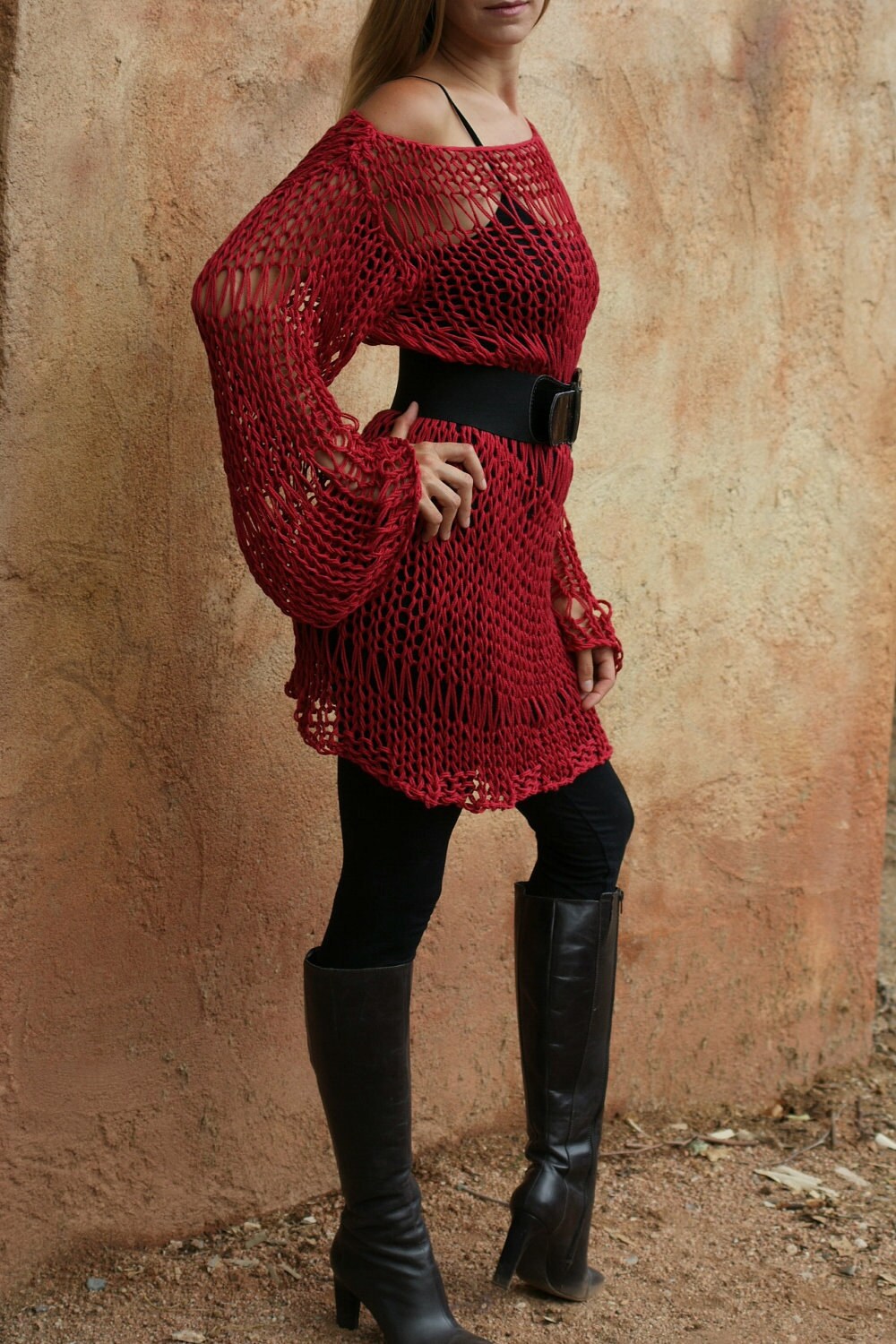 luxluxnyc's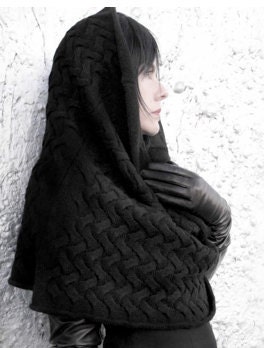 ovejanegra's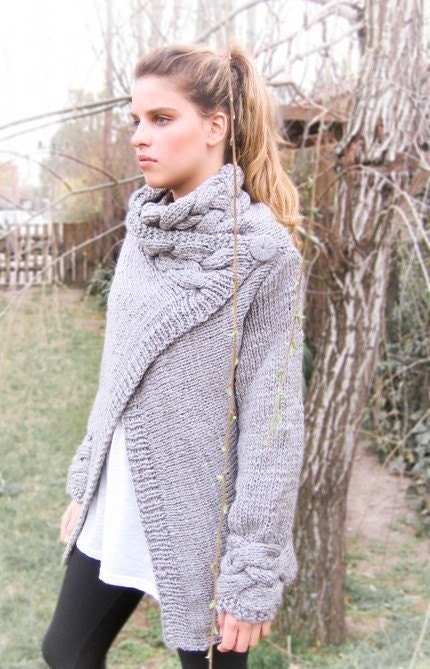 pixiebell's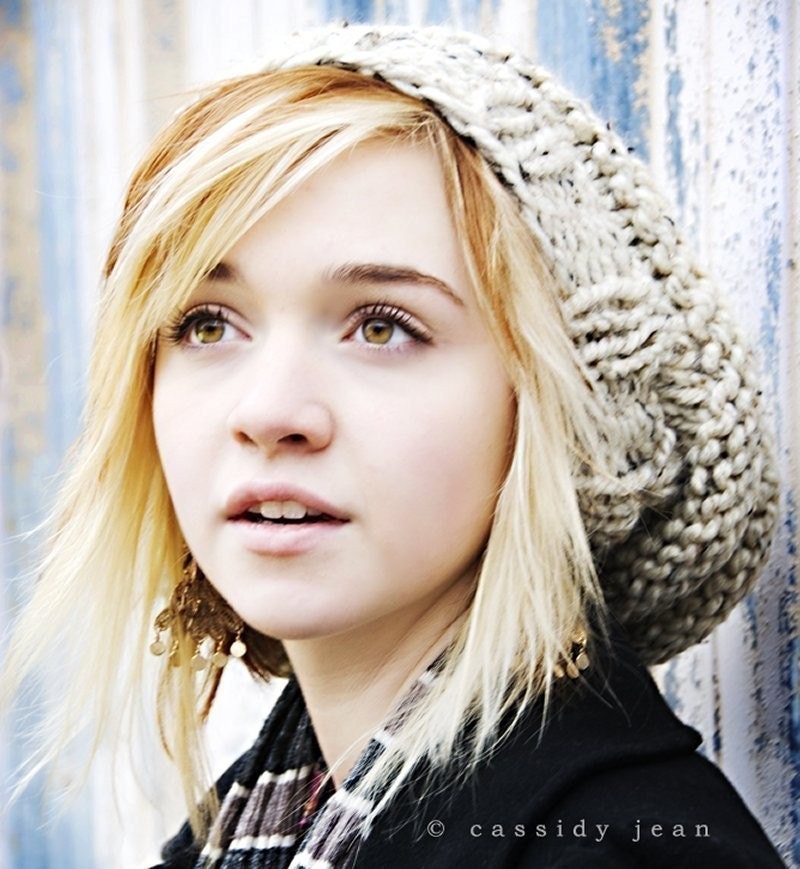 $
50.00
USD
Isn't this model just the cutiest thing? Her expressions remind me of Ellen Page, but maybe that's just me ;)
RuchkiKruchkI's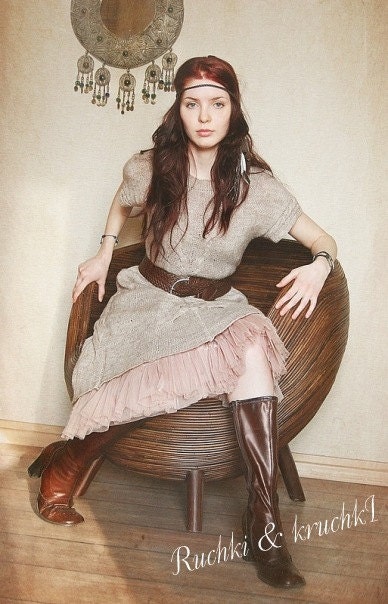 KristinCosta's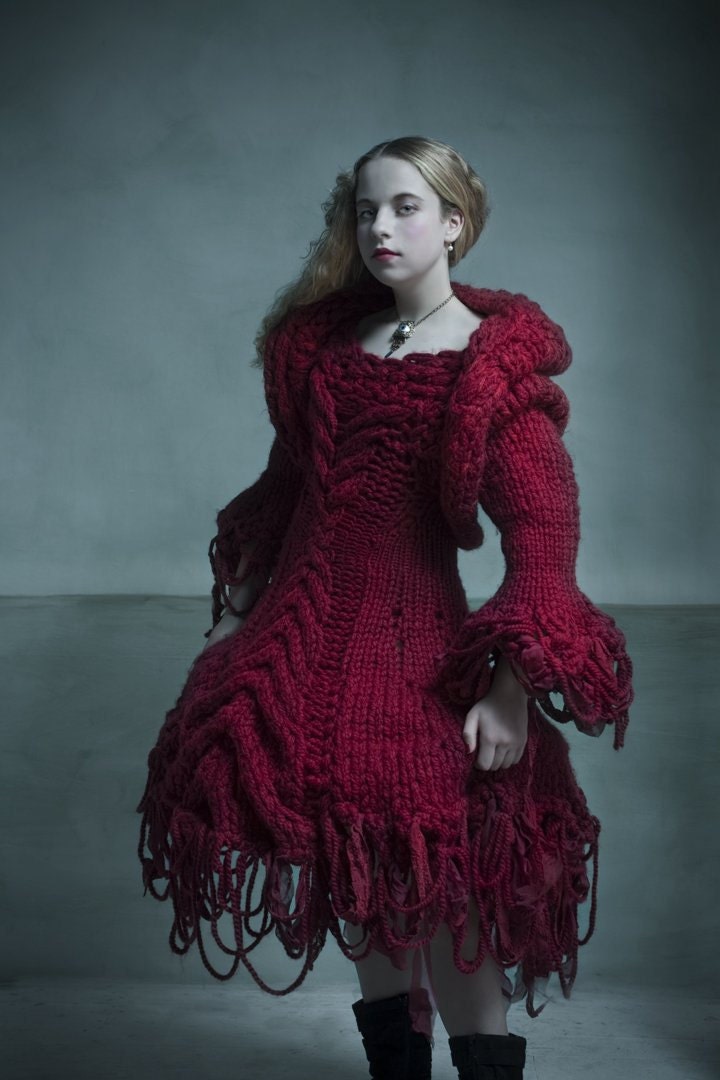 Muza's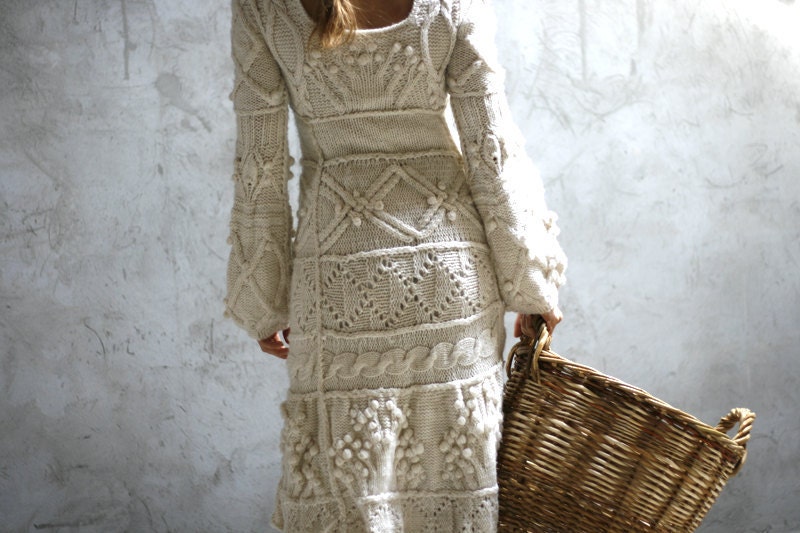 A hand-knitted wedding dress? How cool is that? Very reasonable price on this one for the detail and wedding-ness :D
These bring me excitement ;) Don't they make you cozy just looking at them? Conclusion: Etsy is a great place for atypical knitting. The alternative: Grab a pair of needles and get purling... okay it's obvious I don't knit, huh?