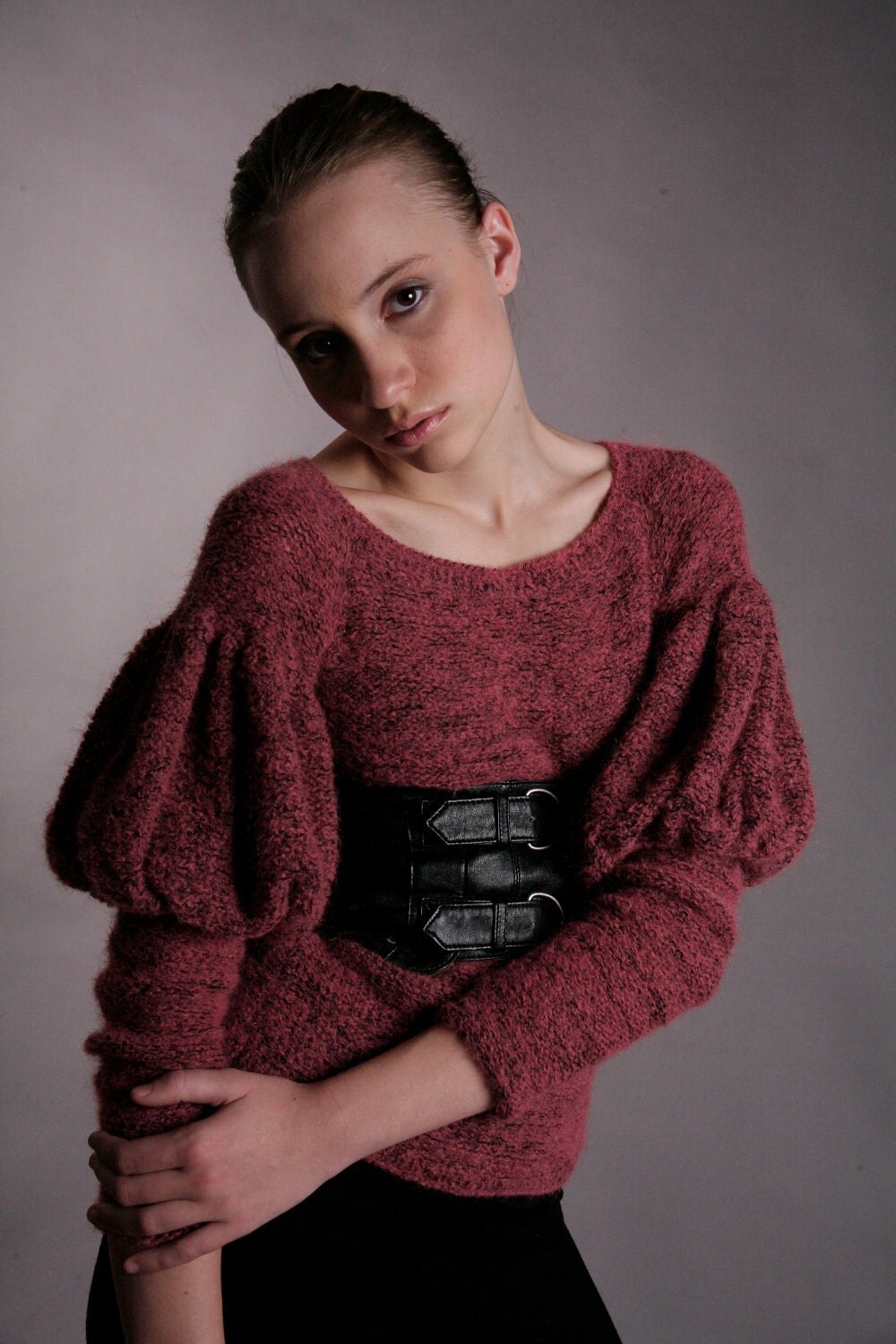 I've never been a big sweater fan.  I think it may have something to do with being "well endowed."  So many sweaters have a high neckline and high necklines tend to make me look saggy.  Sad, but true.
I do, however get cold very easily and I also really appreciate the care that goes into a hand knitted piece.  Personally, I crochet, but I think the same principles of determination apply ;).
So how do we get the joys of hand-knitted, sweatery warmth and goodness without getting the uni-boob?  Etsy of course!
Enjoy these feats of knitting prowess: